By Tamera Manzanares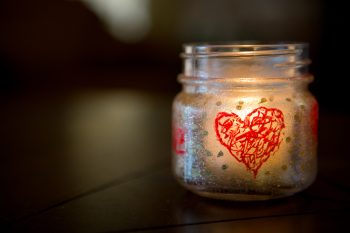 Every week, Jo Anne Grace volunteers at LiftUp Routt County food bank. It makes her feel good to give back but also helps her remember her mother who, driven by a passion to help those less fortunate, started a food bank in Denver. "I do it in honor of her memory because that was a value she had," Grace said. Extending kindness is good for our wellbeing, especially when we feel alone or sad because someone we love is no longer with us. These feelings can be exasperated during the holidays, when traditions and rituals remind us of life changes that are anything but joyful.
"Helping others brings pleasure to the brain and, for a time, gets us outside ourselves and difficult emotions we may be experiencing," said Grace, who is spiritual care and bereavement coordinator at Northwest Colorado Health. Grace supports families of hospice patients and leads grief support and education groups in Routt County. She is helping organize the Celebration of Light, an uplifting event that invites community members to release a sky lantern in memory of someone they have lost. The free event is 5 to 7 p.m. Dec. 7 at the Rollingstone Respite House. All ages are welcome. A Celebration of Light also will be held in Craig on Dec. 13.
Grief is complicated and can be unpredictable. Simple memories, thoughts, sights, sounds and smells can set off intense emotions. "You don't just reach a level where you don't have these feelings. It is more like a circle or pendulum swinging back and forth. It can be crazy making," explained Sandy Beran, Northwest Colorado Health's spiritual care and bereavement coordinator in Moffat County
This can happen when a loved one dies or when we experience other types of loss such as losing a job, getting divorced, moving, finding ourselves in an empty nest or separated from friends and family.
Acknowledging our challenges and emotions is an important step toward coping.  "You're human. You have emotions, and that's not bad," Beran said. "Be honest with yourself then give yourself a break. Realize that you don't have to perform in the same ways you felt you needed to before." Make a conscious decision to do something different to get distance from the grief. Go for a walk, visit a friend, go shopping – allow yourself space from grief knowing that you will come back to it, she said.
It's also ok to take a break from holiday traditions and find time alone if you need it, or try something new, such as spending the holidays with different people or in different places, Grace said. "When you change your environment, it encourages new discoveries and balances old memories," she said.  Have a plan to connect with family and friends over the holidays. If you cannot be with them, make a plan to call. Consider seeking groups or gatherings with others who are coping with loss and working to get through the holidays.  "It's helps to know you're not alone," Beran said. "Other people are going through life having feelings that are common to grief. It's a process of living."
Recognizing others' hurt and extending kindness can boost gratitude for what we value in our lives and create lasting connections to others. "There are many ways to channel your energy to help someone else," Beran said. "Whatever your talent or passion is, find a way to share that."
Grief support resources
Community grief education and support groups are offered in Steamboat Springs, Hayden and Craig. Learn more.
Behavioral health specialists are available at Northwest Colorado Health. Call 970-879-1632 in Steamboat Springs or 970-824-8233 in Craig. Or make an appointment with a mental health professional at MindSprings Health, 970-879-2141. Both organizations accept most insurance, including Medicaid. If you don't have insurance, you can pay on a sliding scale.
For information about youth resiliency programs for young people experiencing loss, call 970-871-7628.
View a directory of mental health professionals in our community. Some may make special payment arrangements with patients who don't have insurance.
Support is available for individuals who are in crisis and need immediate assistance. View our list of crisis resources.