Susan Marshall spent 30 years in various management positions within the aerospace, consulting, banking, and telecommunications industries. When Susan retired, she was senior vice president of Advanced Broadband Services where she was responsible for developing new high-speed products and platforms for AT&T Broadband.
Susan graduated with honors from the University of Maryland with a Bachelor of Science degree in mathematics and holds several patents in the field of interactive television.  While in the cable industry, she was selected Woman of the Year in 2001; she was recognized as one of cable's "Wonder Women" the following year.
After retiring, Susan wanted to be part of a small rural community similar to the one she grew up—and chose Steamboat Springs. Now married to Rick Gardner, Susan is blessed with a circle of new Yampa Valley friends; she also loves to hike and snowshoe in North Routt, practice yoga, read, and is a competitive bridge player.
After writing and publishing a book, Changing Lanes: Road Maps to Midlife Renewal, Susan renewed her life by getting deeply involved in community stewardship by sitting on Boards. She is currently Chairman of both the North Routt Fire Protection District and VNA Boards of Directors. She also sits as Chairman of the Routt County Wildland Fire Multi-Agency Policy Group, which advices the County on priority setting during times of fire and other natural community disasters. And, to Susan's joy, she recently took on a part-time role as Business Manager for the North Routt Community Charter School.
A note from Susan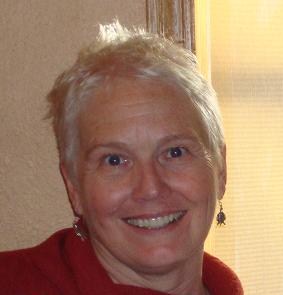 As the Northwest Colorado Visiting Nurse Association (NWCOVNA) approaches its 50-year anniversary, we celebrate our many successes and prepare for unprecedented challenges.

As NWCOVNA advanced its mission to be one that inspires healthier lives through education, support and resources—ones that help people make positive changes in their behaviors and environment—it also enthusiastically embraced the test of transformation. The organization first grew its small home health organization by stepping into the role of public health administration.  Then, to work more fully with people across their entire life-span, it acquired an assisted living facility and strengthened its hospice and palliative care services to meet end-of-life needs in the community.

Our nation now faces the daunting task of developing a sustainable health care system for all, regardless of income level, working status, and cultural background. Rising to the challenge of providing access to health care and wellness services for everyone in our community, NWCOVNA launched the first community health clinic in its service area and is in the midst of expanding those services to a second community.

In the midst of this change, NWCOVNA is improving the health of those who live here, bettering the experience of care, and reducing per capita costs of health care. To that end, our Board is strongly committed to this cause and to the broader organizational mission. We look forward to surmounting any new challenges we may face as we continue to inspire healthier lives in all of Northwest Colorado.
Sincerely,
Susan Marshall
President, NWCOVNA Board of Directors