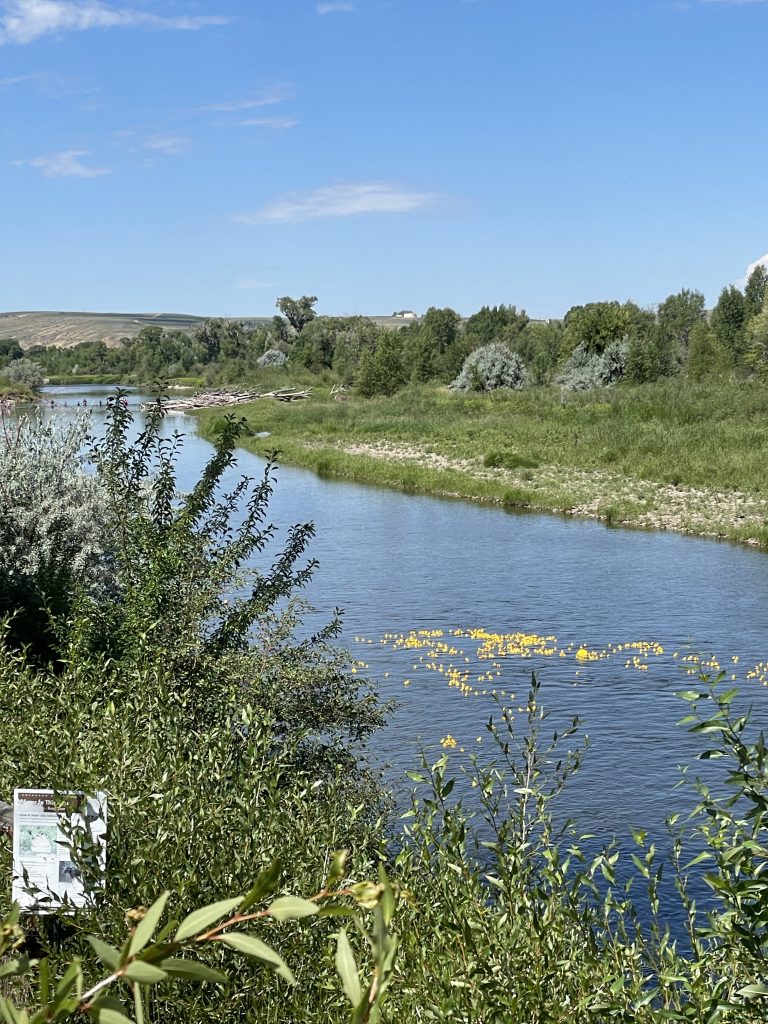 We want to express our gratitude to the many individuals and businesses that made the ninth annual Craig Rubber Ducky Race for Northwest Colorado Health's Hospice program on August 5 a huge success. It was a lively race with an enthusiastic crowd, and it was so great to see the community support cheering on the ducks as they bobbed their way down the Yampa River!
A special thanks to the Moffat County Hot Air Balloon Festival Committee for once again allowing us to join in on the fun and host our Rubber Ducky Race among all the other wonderful family-friendly happenings. From the firefighters from Craig Fire Rescue who dumped the ducks to start the race, the many volunteers in the river helping collect every racer, and the crowd of spectators who came to watch and cheer on the ducks as they raced their way to the finish line – we are so grateful to have your support!
We are thankful for everyone who purchased tickets, sponsored the race, and volunteered their time and talents. The support we received is a testament to our community's commitment to Hospice, and the understanding of how important it is that everyone with a terminal illness has the right to live with dignity and comfort. Every day we provide comfort-oriented care for Hospice patients and their caregivers. Hospice provides the opportunity for quality of life, spiritual support, limiting pain and suffering, time with family and friends, and completing self-directed goals.
Donations and funds raised through events like the annual Rubber Ducky Race allow us to care for all who need us for years to come. Thank you Moffat County for being our partner in creating a healthy community. Our Home Services team is actively recruiting for many positions, including Registered Nurses. If you are looking to be more involved in Home Health and Hospice in the Yampa Valley, I encourage you to take a look at our current openings and consider joining this fantastic team!
Sincerely,
Stephanie Einfeld
CEO
Northwest Colorado Health