By Tamera Manzanares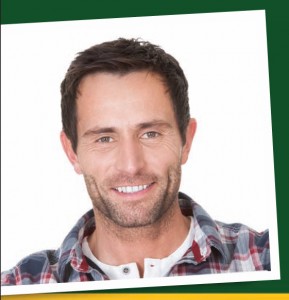 Guys: If you make it to 100, you will be surrounded by women. At that age, women outnumber men 8 to 1. That's not good news.
Most men don't expect to be centenarians, but they probably hope to extend their lives as long as possible. Unfortunately, men are dying about five years sooner than women and have higher death rates for most leading causes of death including heart disease and cancer.
June is Men's Health Month, designated to heighten awareness of preventable health problems and encourage early detection and treatment of disease among men and boys. Important factors influencing men's health include a lack of health insurance and too few visits to medical providers for check ups and health screenings.
Financial limitations do not have to be a barrier to good health. The Community Health Centers at the Northwest Colorado Visiting Nurse Association in Steamboat Springs and Craig offer the following preventative health services benefiting men. Services are offered on a sliding fee scale or at no cost and are available in English and Spanish.
Physical exams. Review your overall health status and discuss your concerns with a medical provider. Men ages 39 and younger should get a physical exam every three years; men ages 40 to 49 every two years; and men 50 and older should get annual physical exams. Exams are offered on a sliding fee scale based on income for uninsured patients. To make an appointment, call 970-879-1632.
Cardiovascular and diabetes screenings. High blood cholesterol or triglyceride levels are a major risk factor for heart attacks. Cardiovascular screenings involve a blood pressure check and simple finger prick. Within 20 minutes, patients learn their cholesterol panel — LDL ("bad" cholesterol), HDL ("good" cholesterol) and triglyceride levels.The test also reveals a person's blood glucose level, a good indicator of diabetes risk. Community Health Educators conducting the screenings explain the results and discuss with clients how to improve their heart disease risk. This service is available at no cost. To make an appointment, call 970-875-1880 or 970-871-7634.
Tobacco cessation counseling. Men who smoke increase their risk of dying from bronchitis or emphysema by nearly 10 times and from lung cancer by more than 20 times. Middle-aged men who smoke are three times more likely to die from a heart attack, according to the Centers for Disease Control and Prevention. Men who use chew, snuff or other types of smokeless tobacco have a higher risk of developing multiple types of cancer and dental problems. The longer a person is tobacco free, the more these risks diminish. Ending nicotine addiction is hard and usually takes multiple attempts. A tobacco cessation counselor can provide nonjudgmental support to help a person improve their chances of success. This service is provided at no cost. To make an appointment, call 970-871-7634.
HIV and STD testing. HIV testing is available at no cost and on a drop-in basis from 9 a.m. to 4 p.m. Thursdays and 9 a.m. to 3 p.m. Fridays at the Northwest Colorado VNA, 940 Central Park Drive, Suite 101. Testing for other STDs, including gonorrhea, syphilis and herpes simplex virus (HSV) is available on a sliding fee scale for uninsured patients. To make an appointment with a provider for STD testing, call 970-879-1632.
This article includes information from the Men's Health Network, www.menshealthnetwork.org. Tamera Manzanares is a community outreach specialist for the Northwest Colorado Visiting Nurse Association.